If you read Mike's article, http://stayinginthailand.com/breakdown-of-every-type-of-girl, you will see there that he mentions "college girls" and "good girls". I will be focusing on these two categories for Chiang Mai Girls because I feel like these are the two biggest categories in Chiang Mai, but I'll address them all.
Girls in Chiang Mai typically have whiter skin and more round faces than girls from Isan or from South Thailand. There is a higher % of educated girls in the region since there are so many universities. The girls also tend to have a more mild temperament. Whether or not this type appeals to you more than girls from Isan or elsewhere is a matter of personal preference.
Bar Girls: There are plenty of working girls in Chiang Mai, but obviously nowhere near as many per 100 women as in the major tourist cities. You can find the typical dark skinned Isan girls in the more touristy spots around town and these girls are no different from the bar girls you'd meet in Pattaya or Bangkok. But there are many home grown bar girls and dancers. Typical "proceed with caution" rules apply to all prostitutes, so do not think a girl is any less of a prostitute purely because she's not from Isan. Some people think that Chiang Mai bar girls (from Northern Thailand) are less money hungry than bar girls in BKK, Pattaya, or Phuket. If this is true, it's only to a very slight degree and probably due to the fact that Chiang Mai is just a lot cheaper for them to live in general.
College Girls: Chiang Mai is home to Chiang Mai University, the most prestigious university in Thailand, so there is no shortage of college girls. There are also a few other big universities and lots of vocational colleges spread throughout the city. You'll sense a little more of the "hi-so" attitude that you might be accustomed to, which isn't necessarily a good or bad thing. Remember, I am speaking in general so don't take everything I say as the end all be all in Chiang Mai/ The girls here are studious and are driven to succeed. You will find many college girls here can speak impeccable English and take pride in their ability to do so. If you want to get an idea of the demographic without coming here, just log on to ThaiFriendly.com and check out the girls in Chiang Mai. Go ahead, I'll wait. What did you find? Mostly college girls, right? Check out what there profile says. Typical example: "Looking for someone to help me with my English." Occupation: Student. Like I said in my article on teaching, there are countless coffee shops in Chiang Mai where you will find college girls reading and studying for tests. If you check out some of the bars around Nimmanhamen, you will find some that consist of 100% university students. My advice would be to go with a wingman or a couple of Thai "friends" that can speak Thai to help warm up the conversation. It will look weird if you go to one of these places alone because you will stick out big time and everyone will know you are on the prowl. You need to have some sort of story and have a group to give you some sort of believability. These girls are attainable, but they are not for sale; you need to work at getting them. Picture perfect scenario: Your out for a jog and you see a girl walking her dog. Stop and say "Hi". Go get some coffee. Just an idea…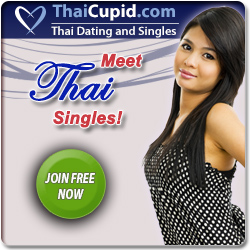 Good Girls: Chiang Mai is chock full of good girls looking for a western boyfriend or husband. I think you will find more good girls here than any place in Thailand. It is most likely a reflection of the University culture here and the college girls with there aspirations, but once they graduate, they are working in the hotels, running the coffee shops, working in real estate, etc. Chiang Mai has a lot of expats living here and it is extremely touristy, so with that being noted you will find a lot of girls working in these tourist places. All the girls I have met and dated here can speak English, or have an aspiration to speak English, and from my experience are very spiritual and love to visit temples. Sounds vague since we are talking about Thailand, but I think that is more of the case for Chiang Mai.
Very important fact and difference for Chiang Mai Girls: Many girls here won't care as much about your money because they have their own. Many people will be overly cynical and disagree with this, complaining that ALL Thai girls are materialistic and just think you are a big dumb ATM. This isn't true and don't believe it. Guys that say this are hanging out with bar girls only and just dumb girls without any goals in life. There are lots of poo yings here that have their shit together and don't need to work in bars. Most Thais aspire to make a salary of 15,000 baht a month when they are fresh out of college and to earn more as they get work experience and move up the ladder. Men over 50 might not be as in demand with girls in their twenties in Chiang Mai, compared to other cities in Thailand. This isn't to say that it's impossible to get a young girlfriend in Chiang Mai, it's not – just more difficult. And it's is for the best because many girls here are independent and secure, great qualities for a girlfriend or wife to have. There are also many hill tribe girls who work around town. These girls would be hard to converse with but some are untainted, innocent, and would be happy to have a western boyfriend. I don't think they want to go back to crushing coffee beans in the mountains with grandma. Body language will suffice until you can get them some English skills if you find one that you like.
Foreign Girls: I know your probably wondering, "Why would I want to know about this? Do you think I came to Thailand to date these big argumentative bitches?" But, just hear me out. There are a lot of non-Thai girls here as Chiang Mai seems to be really popular with the "Eat, Pray, Love" type. They want to come here to "find themselves", and free spirit girls like this usually aren't anti-sex.. Some of them will just be passing through, some will be teaching, some taking a TEFL course, some will be visiting there friends, some will be couch surfers, or some will be volunteers. These are not your typical females from your home country. Most of these girls are very open sexually and are easy to get along with a hang out with. Think about the circumstances for them. Most of them aren't here to date Thai men, and with there being lots of western men here interested strictly in Thai females, that leaves them in a tough spot. They have to be worthy of attention and they can't play games with you and make you chase them and work too hard because they know that they aren't your first priority and you can get it easier from, in my opinion, more attractive Thai women with tinier noses, ears, and a smaller hatchet wound. But they know that most men come here to get with Thai women, so with regards to that they know they have strong competition. If you don't believe me, just go to any of the touristy bars on Rajadamoen and talk to some of the girls in there. The typical girl here isn't looking to stay here long and isn't looking for long term commitment, which is music to my ears.
So, you have my two cents. Chiang Mai Girls are usually more selective so you need to show a little effort. Keep it short and clean and look sharp. Find yourself a wingman and have some fun. Chok dii