The Math
Bangkok is an amazing city to meet women!  We already know that Thailand has a disproportionate number of single females, thanks to this article.  This is an advantage for us which is definitely noticeable in Bangkok.  Put simply, Bangkok is a gold mine when it comes to meeting women.  It can actually be overwhelming because you see so many good looking women in the city every time you go for a walk. 
Variety
Sure, places like Isan are also chock-full of sexy Thai girls, but the difference is that Bangkok has women from all over Thailand.  You get a nice mix of everything!  And a lot more of the girls can speak English too.  You'll also find plenty of women who have stable employment and finances, which is definitely a plus. 


Bangkok has it all when it comes to establishments.  It has high-end places, brothels, open-air bars, great clubs and bars, awesome soapy massage joints, and the best GoGos in Thailand.  When it comes to girls there are good girls and bad girls, hiso girls, nearly unattainable ones, dirty girls, gogo dancers, gold diggers, bar girls and hardworking sweet girls.  You can basically find anything you're looking for every single night if you have decent game with these chicks.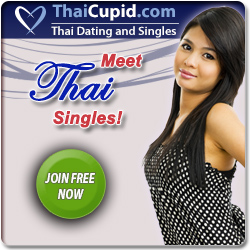 Bangkok has it all.  There are a bunch of universities, countless shopping malls, lots of public parks, coffee shops, restaurants, and an overall environment that is extremely conducive to meeting women and having an active dating life.  If you aren't looking for any type of P4P and you just want to meet a good girl or wife, perhaps one that's a bit more westernized, then what better city than Bangkok?
Online Dating
Just take a look at any of the major dating sites in Thailand right now.  What did you see?  Just enter "Bangkok" in the search engine and the results will explode with profiles of hot girls.  If you're actually in Bangkok you'll easily meet women on or offline.  But scouting for talent online prior to a trip to the city is a great move.  You'll see countless university girls looking for boyfriends, hard-working middle aged women looking for a husband, girls looking for flings with foreigners, etc.  Here's a short guide to the dating sites. 
No Excuses
I love Thai women, I really do.  But sometimes it's nice to have a change of pace, and you can get that in Bangkok.  You'll meet women from other Asian countries and you'll even meet some Western women from time to time.  Bangkok is an international city with a sexy nightlife that just breeds hook ups.  Bangkok has whatever type of fun you're looking to get into and every type of woman you're looking for in abundance.  If you are a married man in Bangkok, you better believe that you are going to struggle with temptation.  IT's on every block and it's unavoidable. 
Here is a quick recap of what Bangkok has to offer:
For some heavenly massage and pampering, visit some of the best soapy massages around the world at one of the places I cover here:
 http://stayinginthailand.com/bankok-soapy-massage-and-dirty-massage-guide
For some gentlemen's entertainment, hit up one of the G-clubs I cover here:
http://stayinginthailand.com/the-top-5-gentlemens-clubs-in-bangkok
For any type of bar scene you're into or freelancer spots, you can take your pick from this:
http://stayinginthailand.com/best-bangkok-bars
The P4P scene in Bangkok is a monster, and for the best GoGos in Bangkok, have a look here:
http://stayinginthailand.com/bangkok-gogo-guide-and-the-best-gogos-in-bangkok
Have Fun in Bangkok and Good Luck Guys!
I have covered everything you need to have a good time and enjoy yourself in Bangkok.  You know where to go, and you know what to do.  I hope you find whatever it is you are looking for in Bangkok and I hope that the information I have given you in the City Guide section makes things easier for you.